Collarette dahlias feature a stunning "collar" of smaller petals around a central disc. Learn more about this stunning dahlia form here!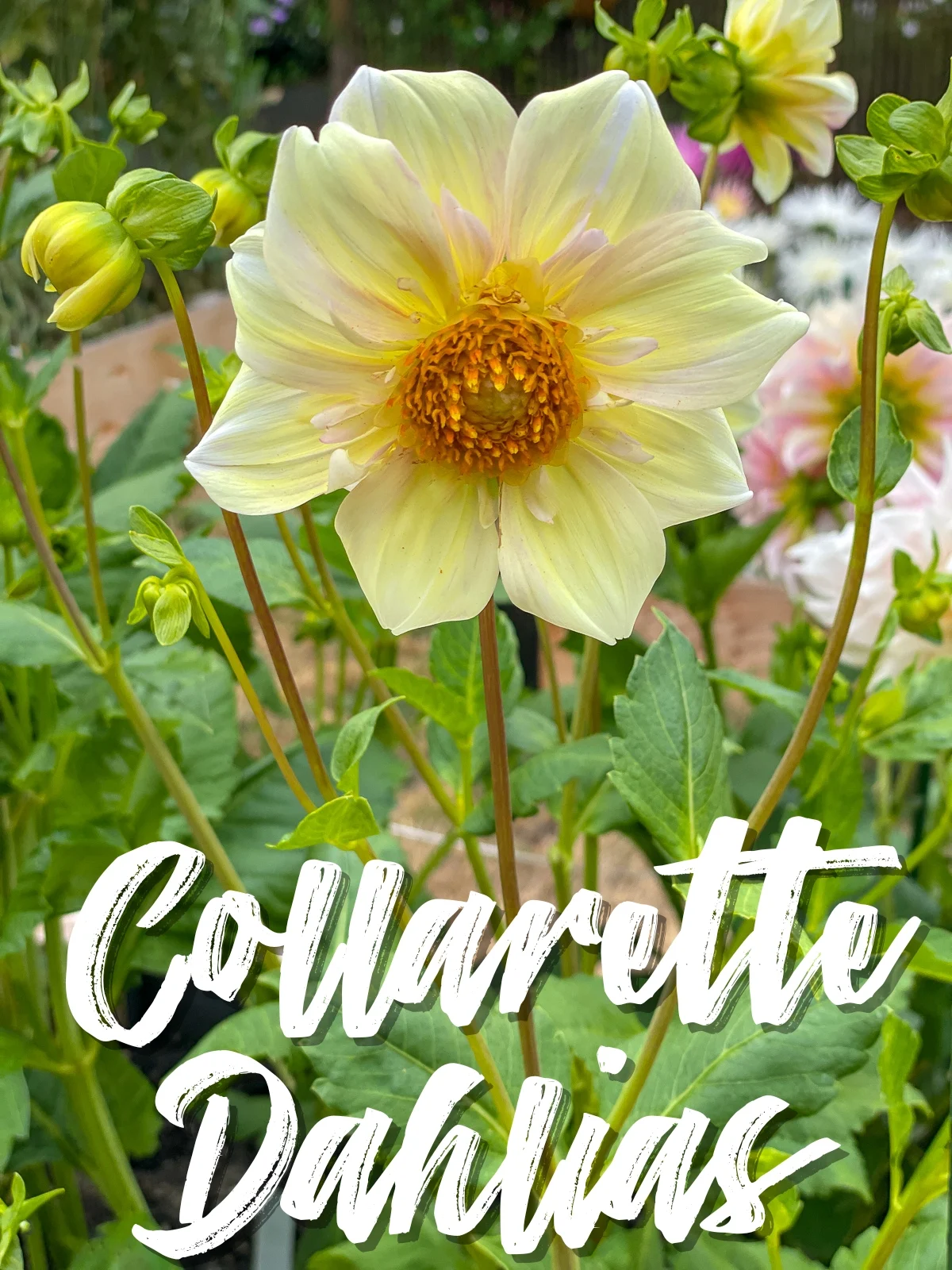 When you think of dahlias, you usually picture perfectly sphere balls of petals or huge, frilly blooms the size of a dinner plate. So when you see a collarette dahlia, you might not recognize it as a dahlia at all!
Collarette dahlias feature a stunning "collar" of smaller petals around a central disc, giving them a one-of-a-kind look that's hard to ignore.
I grow over 50 different varieties of dahlias in my garden, and collarette dahlias are some of my favorites! Let's take a closer look at this gorgeous dahlia form!
This post contains affiliate links for your convenience. Purchases made through these links may earn me a small commission at no additional cost to you.
Physical Appearance
Collarette dahlias have a disc of flat or cupped petals, similar to a daisy. The center is open, surrounded by a "collar" of smaller petals, hence the name.
This collar often contrasts with the outer ring of petals, creating a dazzling visual effect that makes them stand out in any garden. The dahlia pictured below is Bumble Rumble, my personal favorite!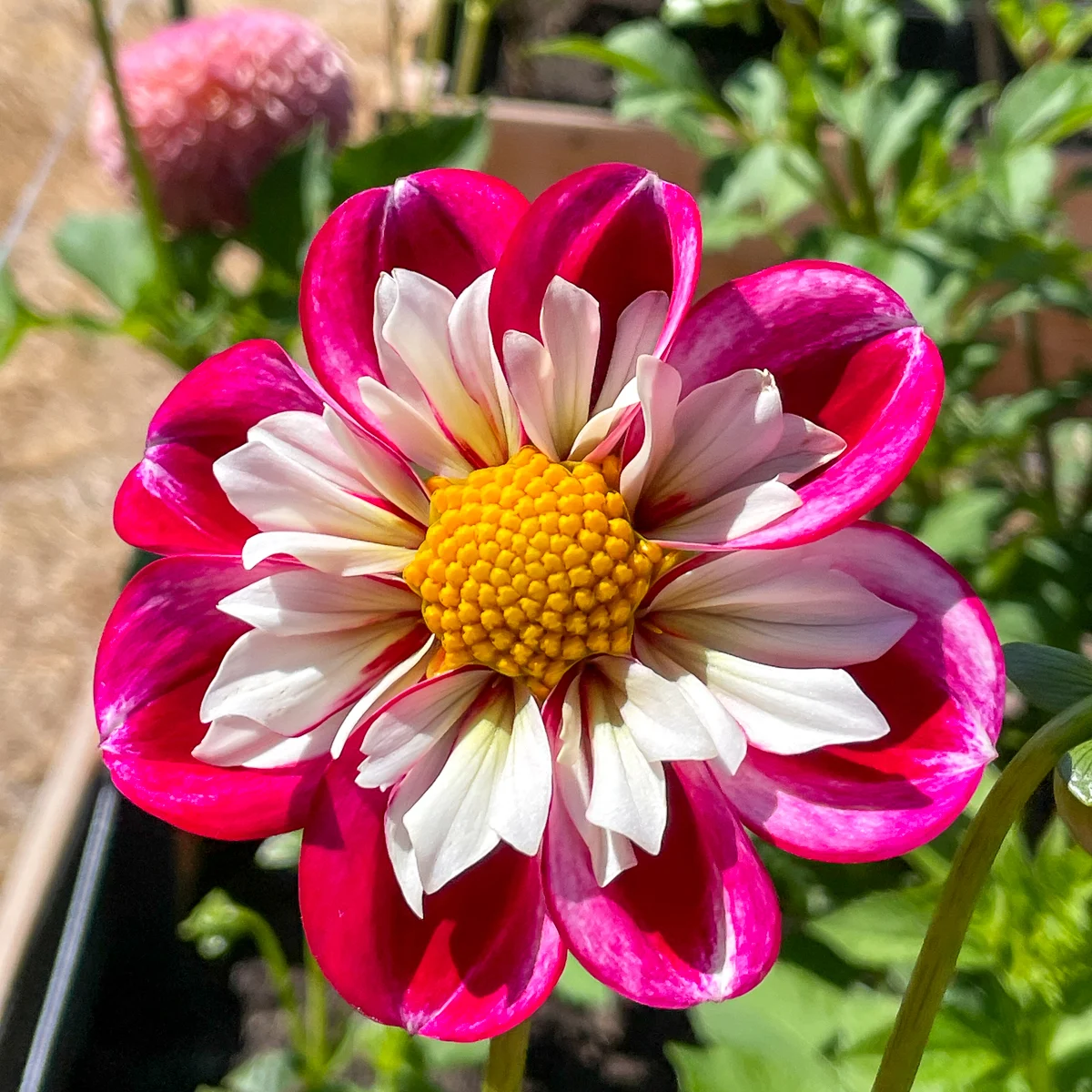 The flower's size can range from 2 to 4 inches across, with various shapes and a wide array of colors. From vibrant reds to soft pastels, the diversity in shades allows for endless combinations.
Popular Collarette Dahlia Varieties
While collarette dahlias aren't as prevalent in stores and nurseries as the more showy dinner plate varieties, there's plenty of tubers available for purchase online.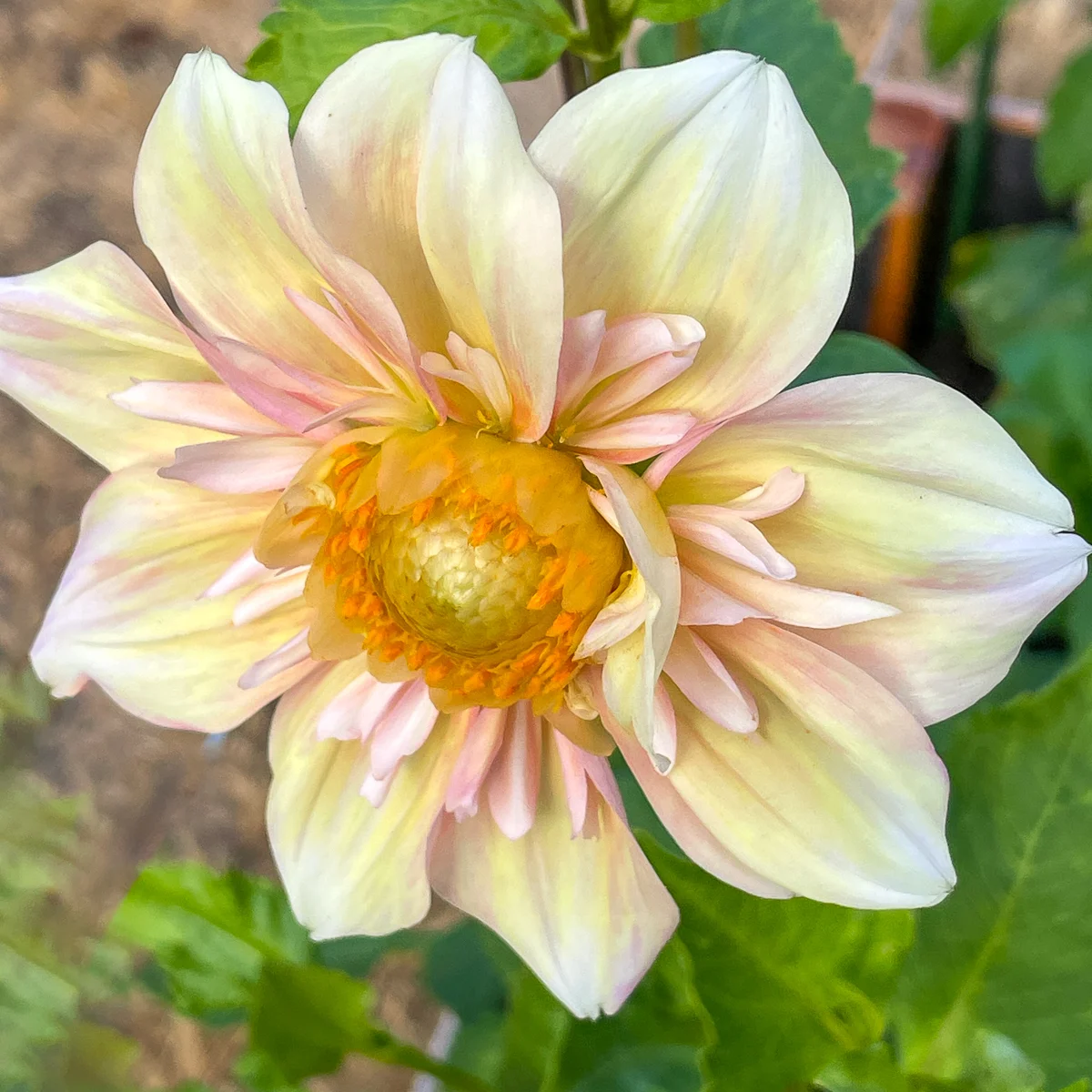 Here's a look at some popular varieties:
These are just a few examples, and there are more being introduced every year!
Why Grow Collarette Dahlias
Collarette dahlias are more than just a pretty face in the garden. Here are a few reasons why you should plant them.
Collarette dahlias are much easier to incorporate into floral arrangements than the larger varieties. The flowers are smaller, allowing you to tuck a few into a vase without overwhelming the bouquet or flopping over the side.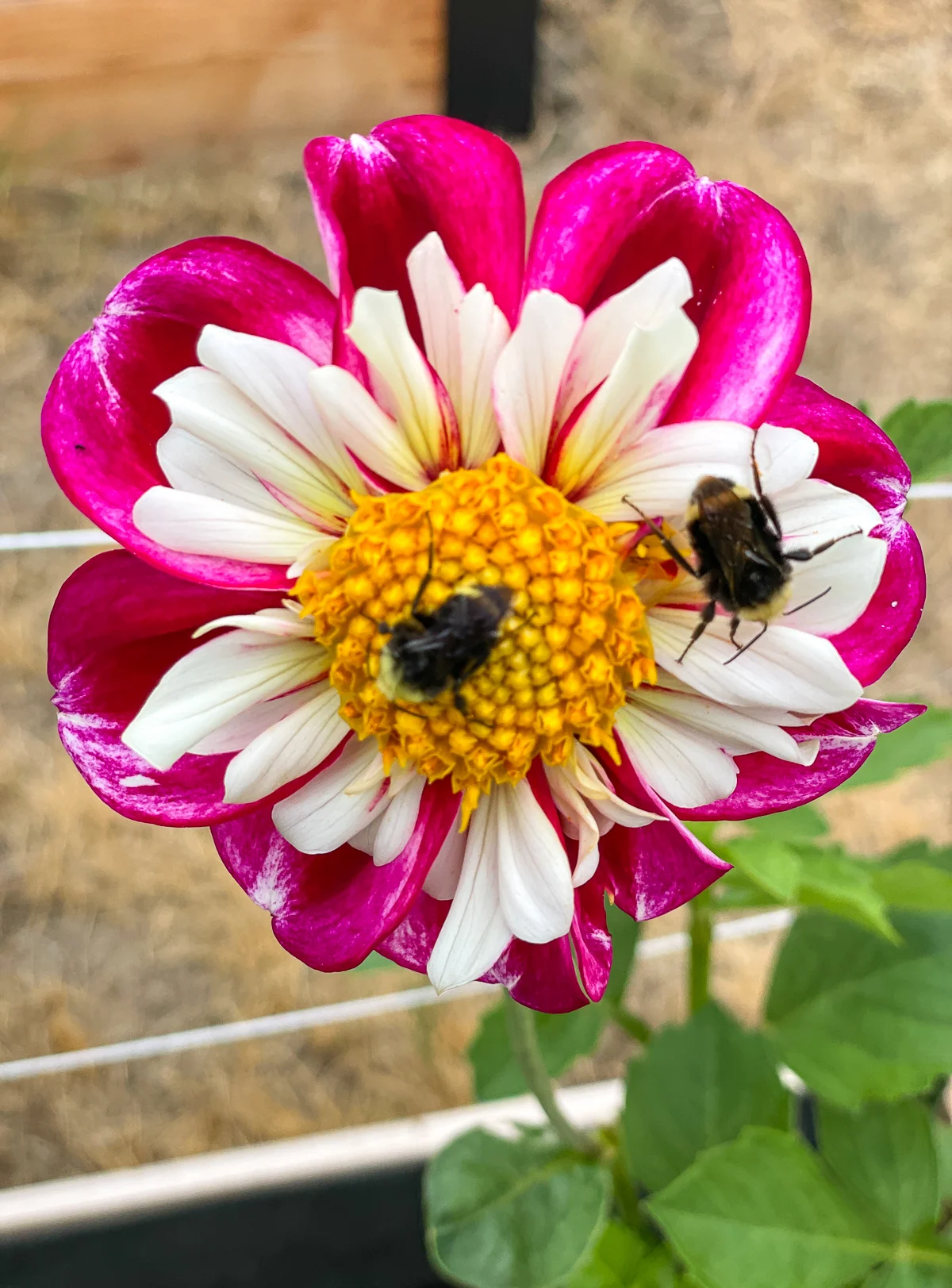 Beyond aesthetics, these flowers have ecological benefits too. Collarette dahlias have an open center, which attracts pollinators such as bees and butterflies. Planting them in your garden can contribute to a healthy ecosystem by providing essential nectar sources for these vital insects.
Growing Collarette Dahlias from Seed
Growing dahlias from seed is always a gamble. You never know what you're going to get!
The seeds won't grow the same flowers as the parent plant due to cross-pollination. But you're much more likely to get single and collarette dahlias from seed than other styles!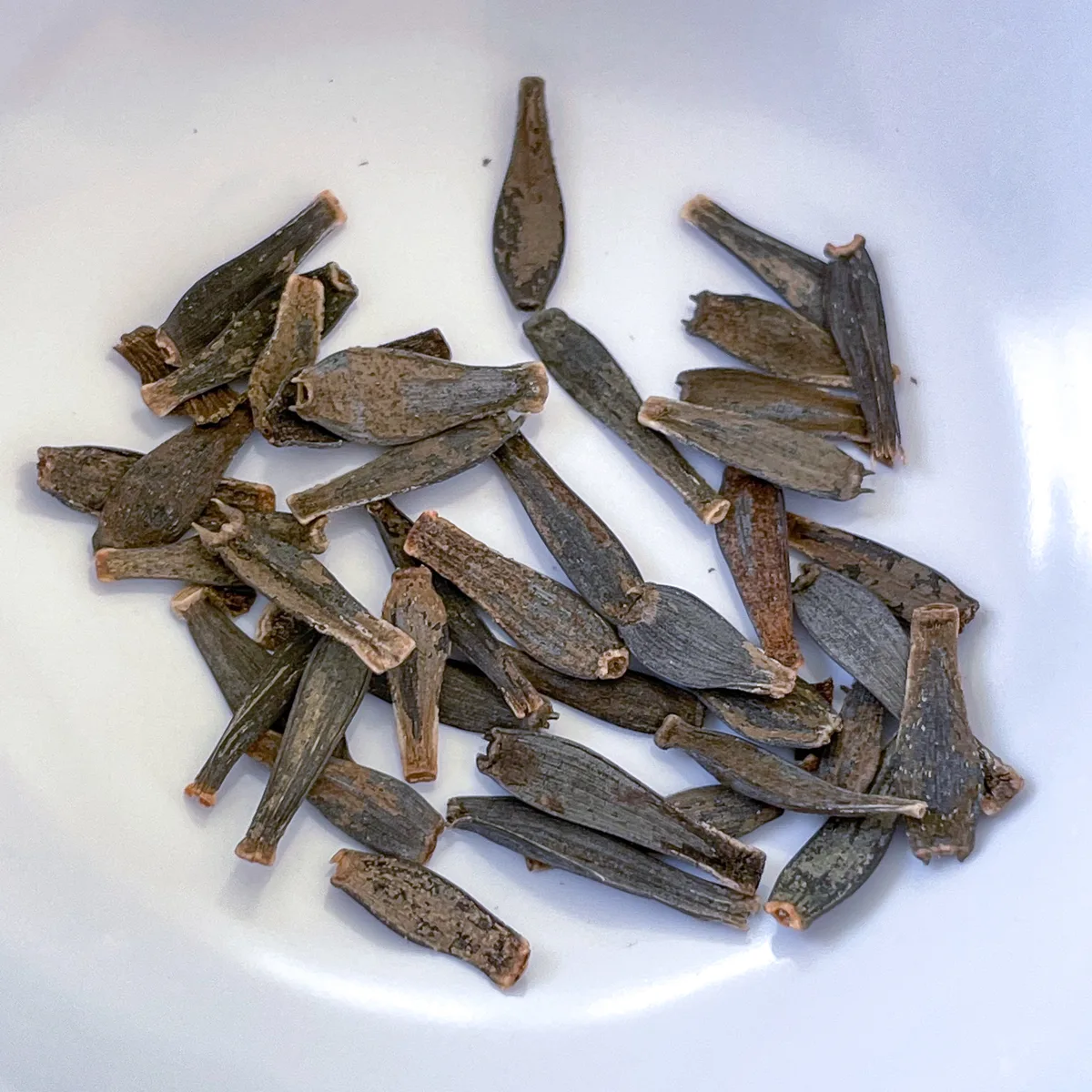 The open centers allow bees and other insects to access the pollen easily, which is then transferred to other dahlias. If you deadhead your dahlias regularly, the pollen of ball or decorative forms is kept deep in the flower, and their genes are less likely to transfer to other seeds.
Out of the 24 dahlia seedlings I planted this year, 5 of them are collarettes. The rest are singles, except for one tangerine-colored decorative form.
Some dahlias grown from seed develop less-than-perfect attributes. This yellow one, for example, has short collar petals that don't really add much to the bloom.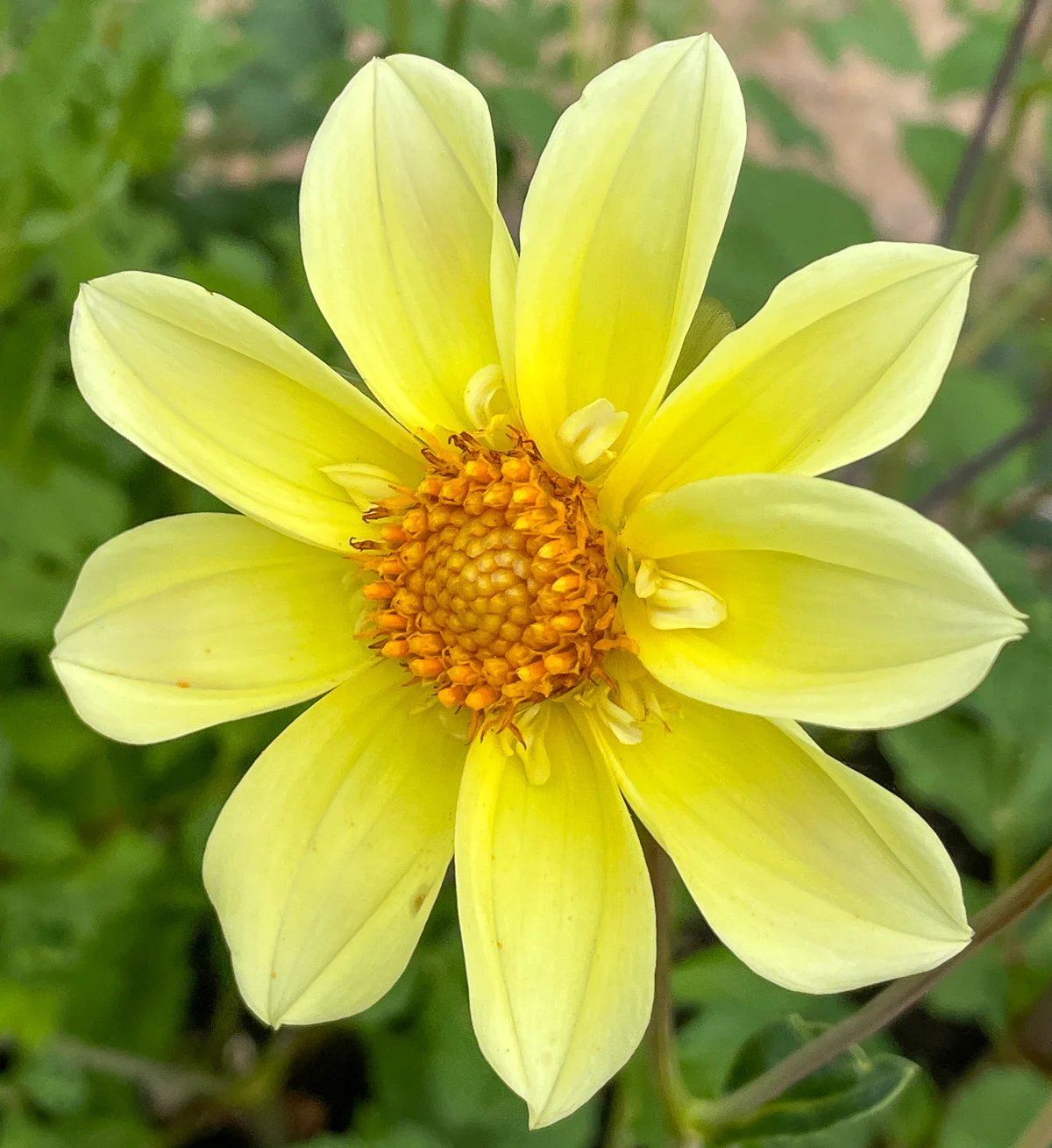 On the other hand, this white one is a keeper!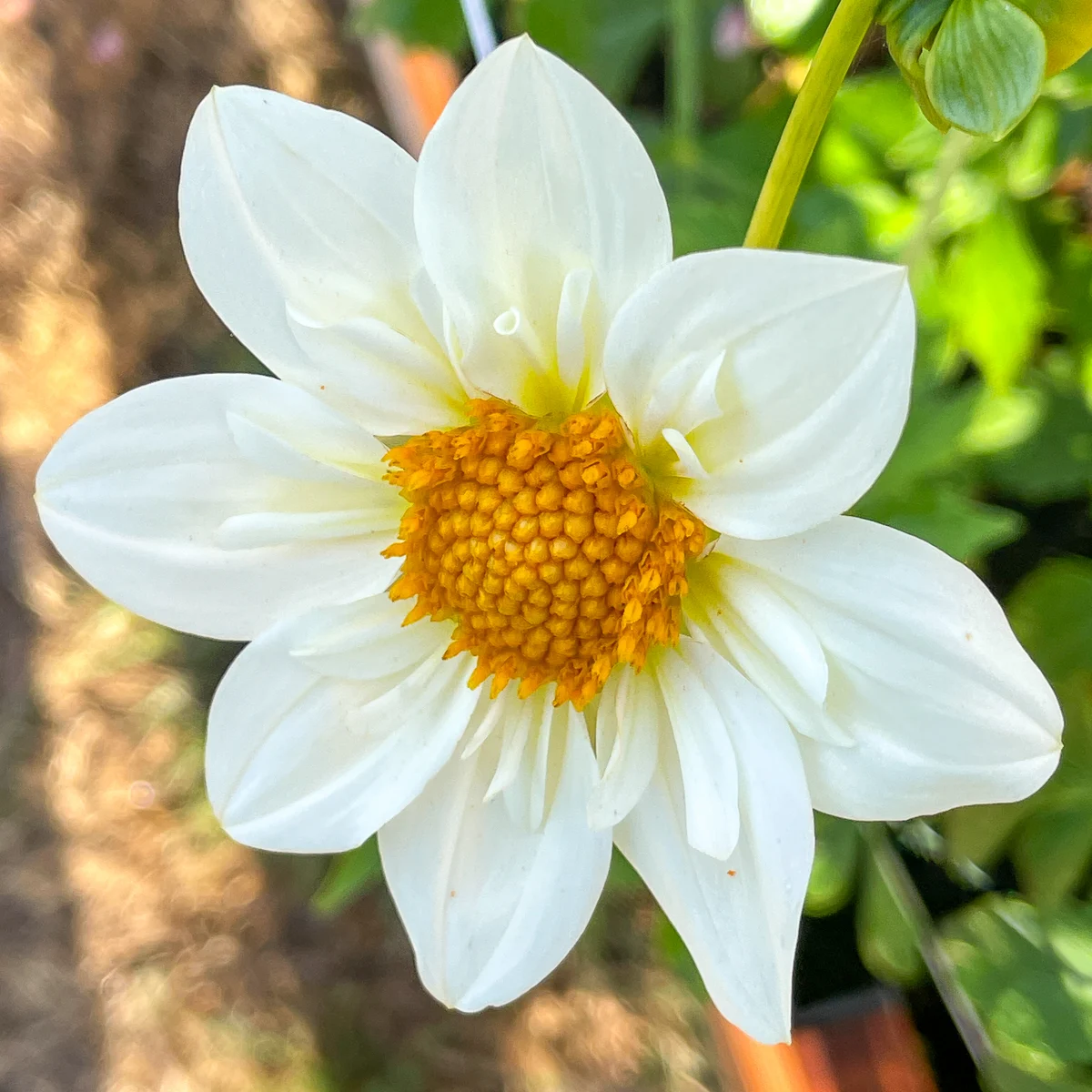 At the end of the growing season, you can dig up the tubers of the plants you want to keep and store them until spring. The tubers will come up true to the parent plant, so you can enjoy your collarette dahlias again next year!