Add color to your garden on a budget by growing gomphrena from seed! This low maintenance annual will give you clover-like blooms all season!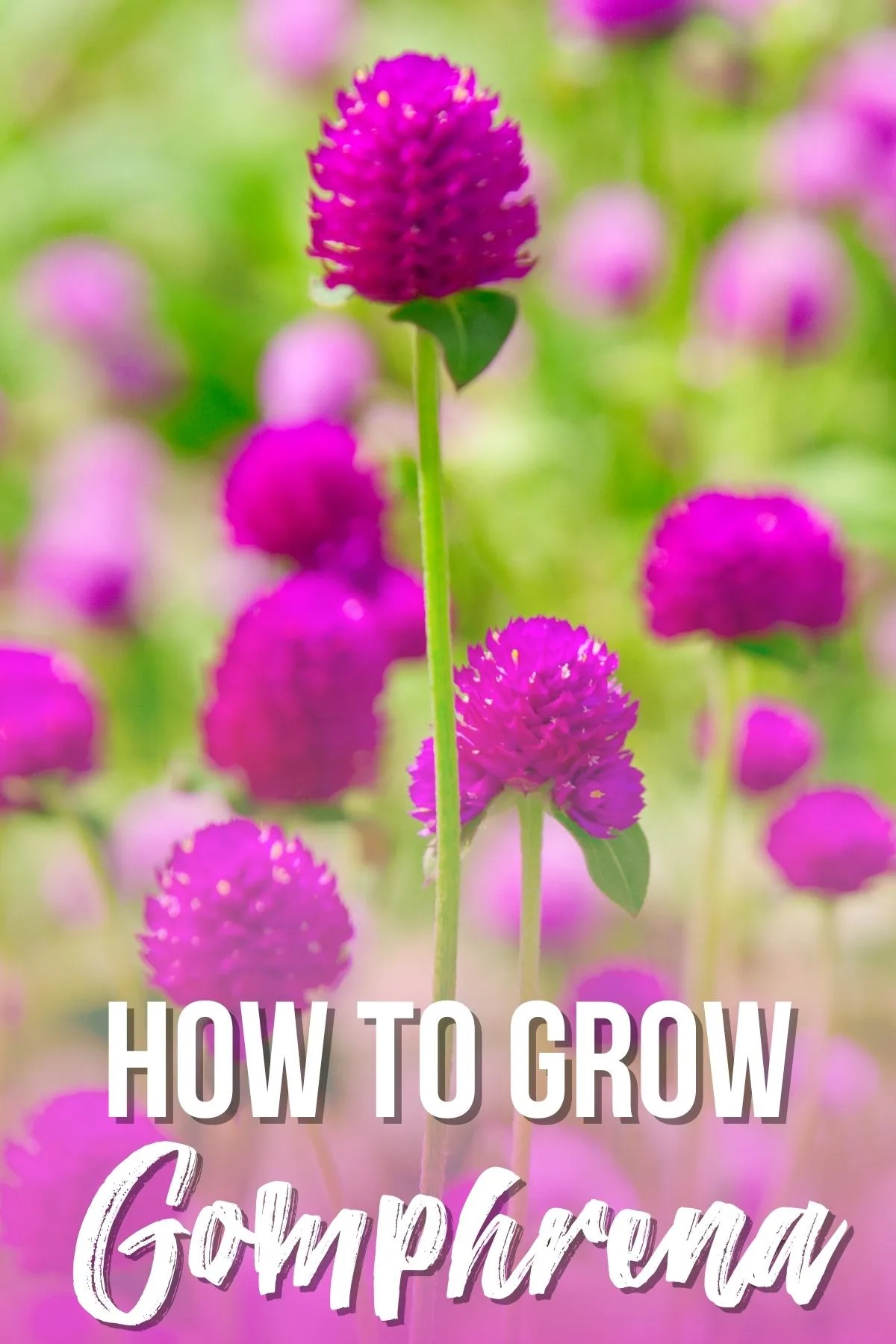 Growing gomphrena from seed is rewarding for gardeners of all levels. Gomphrena, also called Globe Amaranth or Globe Flower, is a beautiful annual flower with vibrant colors and an easy-to-care-for nature. It's perfect for adding color and texture to any outdoor space.
In this article, we'll explore how to grow gomphrena from seed both indoors and out, including when to sow the seeds, how to care for gomphrena seedlings, and when to transplant them into the garden.
So if you're ready to learn about growing gomphrena from seed, let's get started!
This post contains affiliate links for your convenience. Purchases made through these links may earn me a small commission at no additional cost to you.
What is gomphrena?
Gomphrena plants grow in compact mounds ranging from six inches to two feet in width and height, depending on the variety. The abundant blossoms resemble clover flowers and are 1-2 inches in diameter, sprouting upward on spikes from multiple stems bearing slender leaves.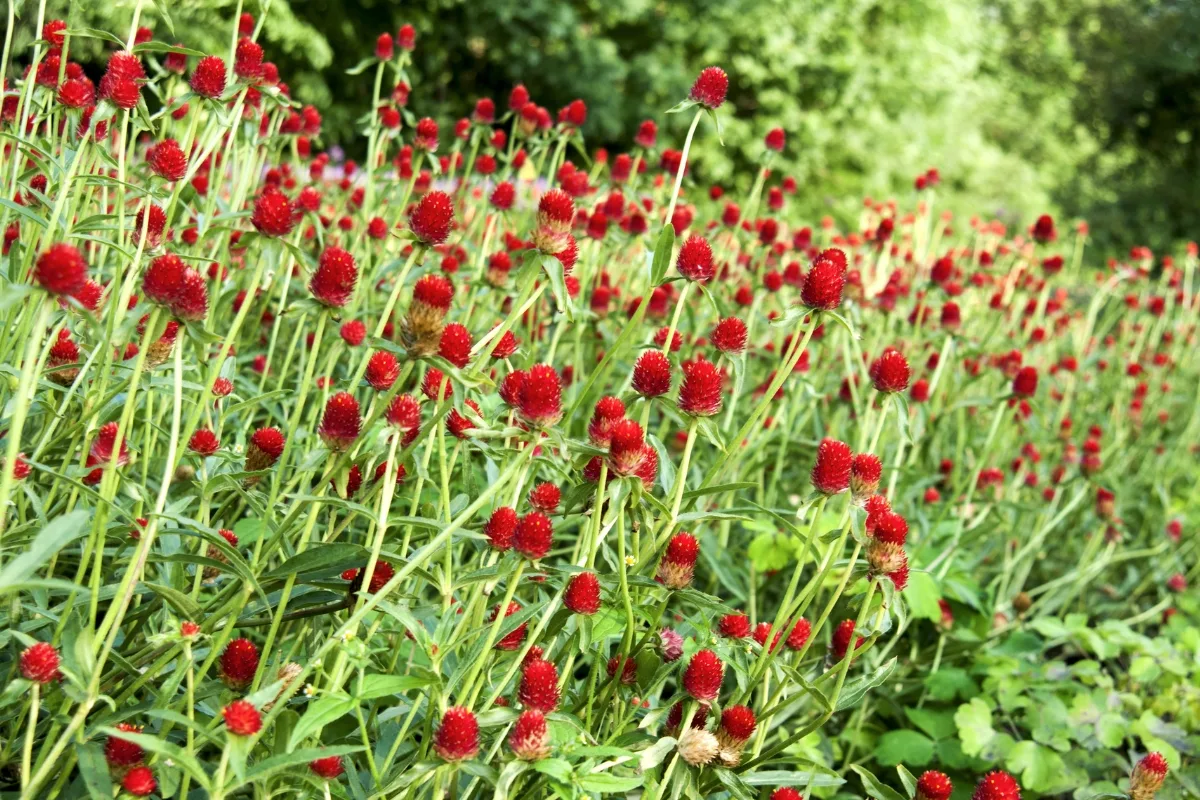 Gomphrena flowers bloom from mid to late summer or into the fall. Blooms hold their color for a long time, giving this plant the nickname "Everlasting."
Deer don't like eating them, but butterflies and other pollinators enjoy their nectar. Due to their drought tolerance, they are an excellent choice for xeriscapes and grow well in containers. They like full sun and good soil drainage.
Cultivars of Gomphrena
You can find many cultivars of gomphrena with various flower colors in numerous shades of pink, white, red, orange, purple, and rose. Cultivars also differ in mature size from 6-inch tall dwarf varieties to 2-foot tall stems that make the best cut flowers.
You can also find gomphrena seeds of mixed varieties with various colors and sizes that looks great tucked amongst the sun loving perennials in your garden.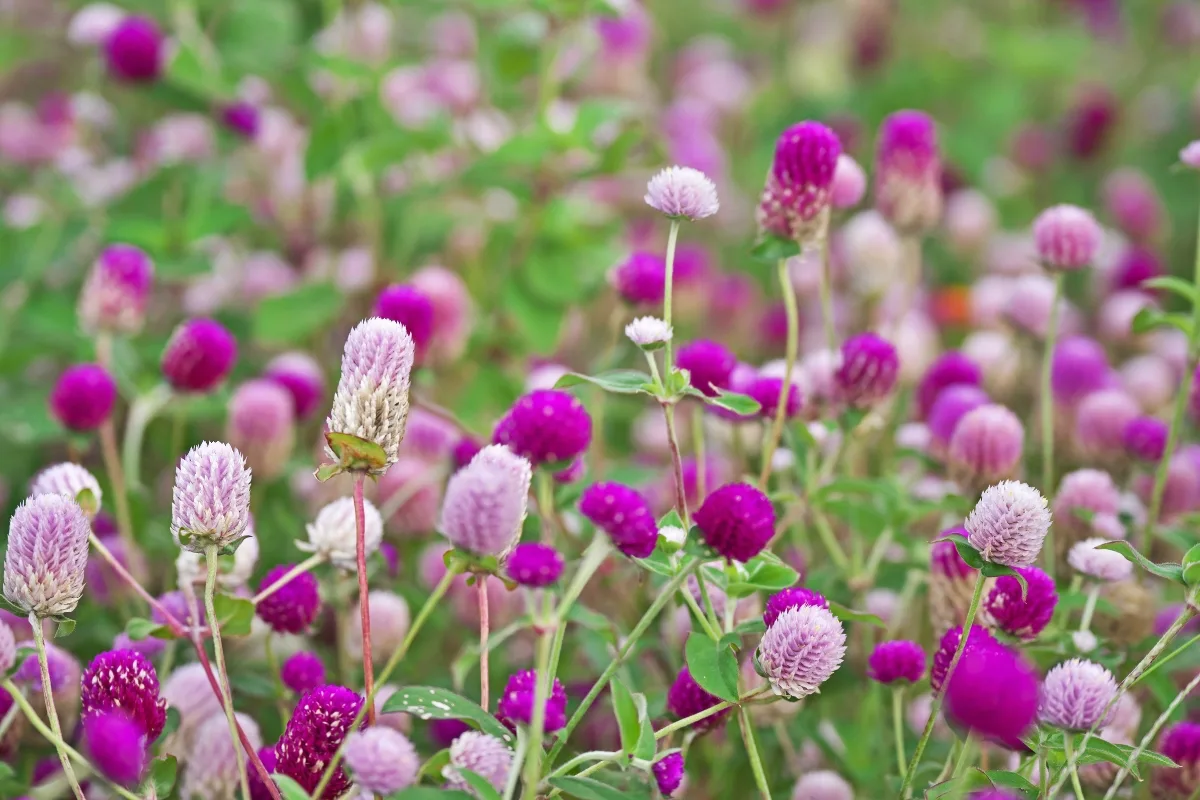 Some popular cultivars include:
How to start gomphrena seeds
You can start gomphrena seeds indoors or scatter them outdoors where you want them to grow. I'm growing QIS Formula Mix from Johnny's this year, and I'm starting them indoors about six weeks before our last frost date.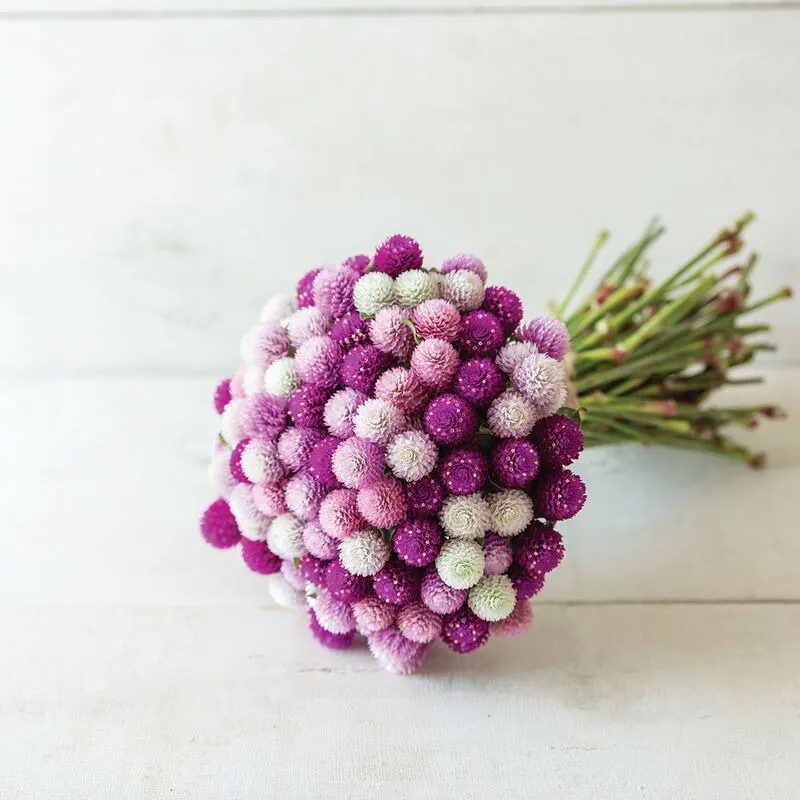 What do gomphrena seeds look like?
Gomphrena seeds are light yellow in color and tear drop shaped, with a white tuft on the end. They're fairly large and easy to handle when planting.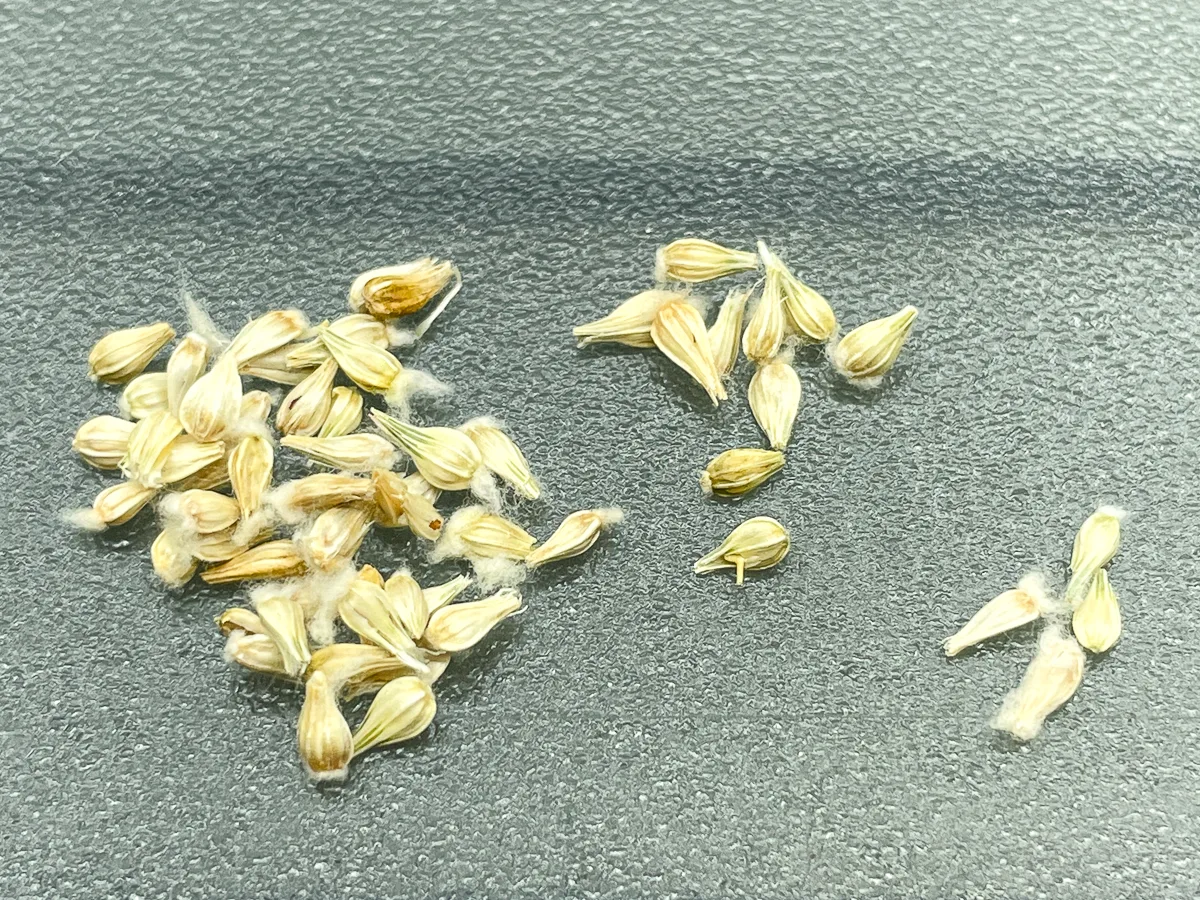 Starting gomphrena seeds indoors
Start gomphrena seeds six to eight weeks before the last frost in your area. This will give them a head start on the growing season so you can have blooms sooner!
Scatter the seeds on the surface of a sterilized seed tray filled with seed-starting soil mix, or plant them individually in small containers. Cover them lightly with ⅛" of soil, and firm down the surface over the seeds.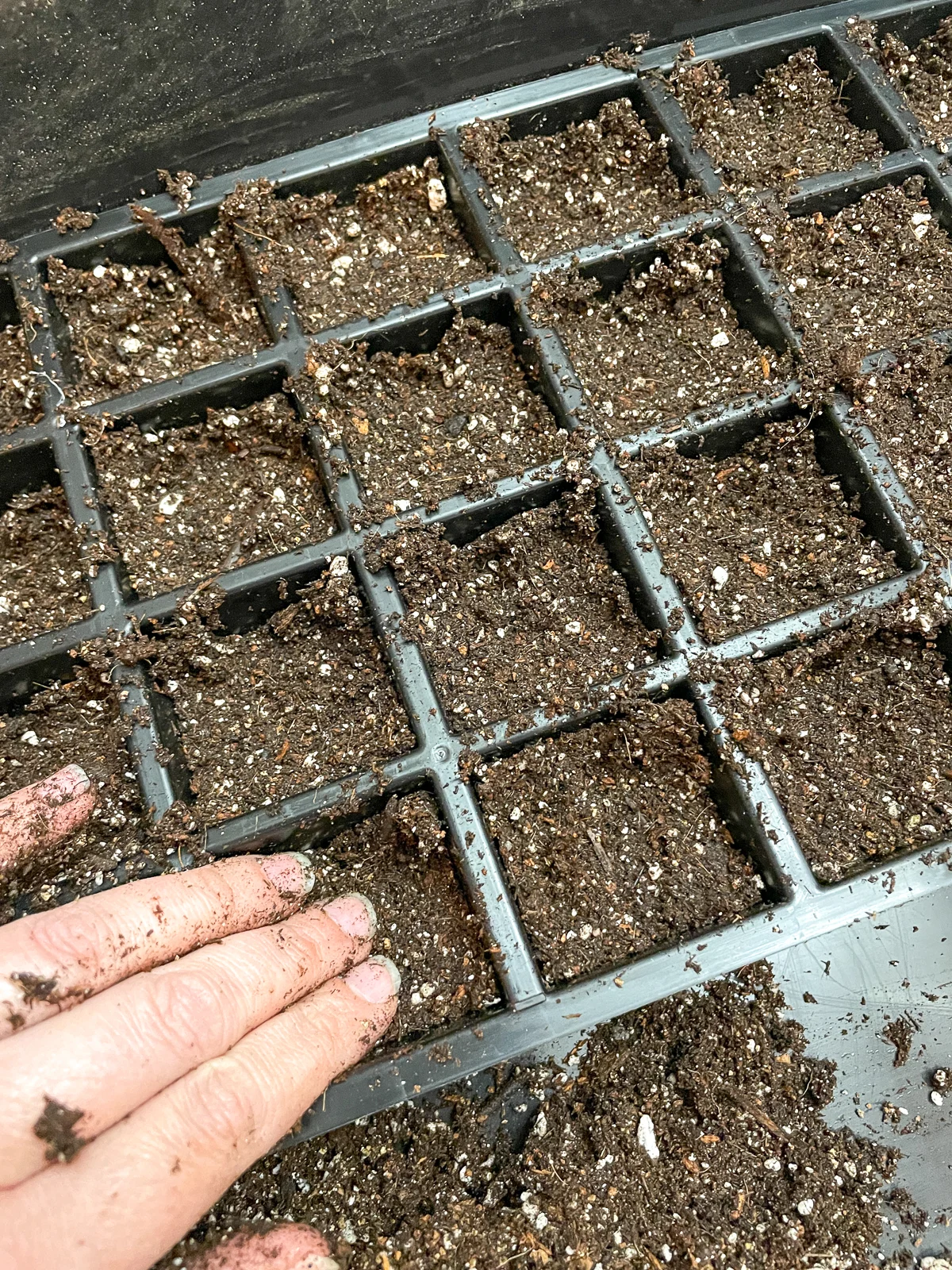 Keep the soil evenly moist at a temperature of 70 to 75°F until seedlings appear, between 5 and 14 days after sowing. You may need to use a seedling heat mat if your ambient room temperature isn't warm enough.
When the gomphrena seedlings emerge, you can remove them from the heat mat and place the tray in direct sunlight during the day or under grow lights for up to 16 hours per day. However, the seeds need 8 hours of darkness at night.
Three to four weeks after germination, start fertilizing weekly with a half-strength solution of indoor plant fertilizer. I like to use this liquid plant food, which I spray on the soil surface every Friday.
Prepare seedlings for transplanting by first hardening them off for a week by taking the containers outdoors into increasing amounts of direct sun.
Direct sowing gomphrena seeds
If you want to direct sow your gomphrena seeds, wait until after the last danger of frost. You can start seeds in warm climates as late as July and early August for beautiful fall color.
Lightly scatter the seeds on the ground in a sunny spot where you have removed weeds and raked the soil. Cover the seeds lightly with soil because they require darkness to germinate. Lightly water the surface daily until the seeds sprout.
When the seedlings come up, thin them to about ten inches apart. Once you plant gomphrena in the garden, the plants easily self-sow, so give them enough room to spread out.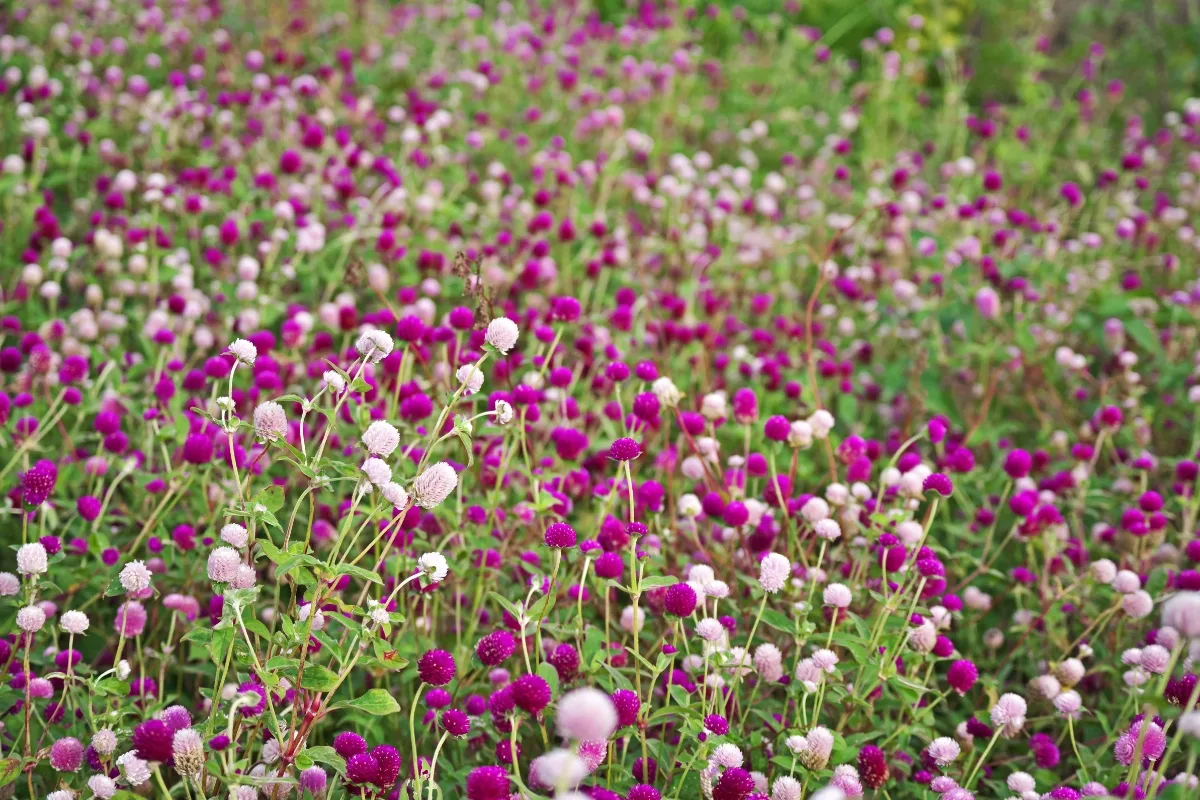 How to plant gomphrena in the garden
If you buy gomphrena at the store, or you have seedlings in trays that have been hardened off, wait until after your last frost date to transplant them into the garden.
Choose a location with full sun and excellent soil drainage. Add compost or aged manure to the soil before planting or top dress after planting to provide plenty of nutrients for healthy plants and flowers.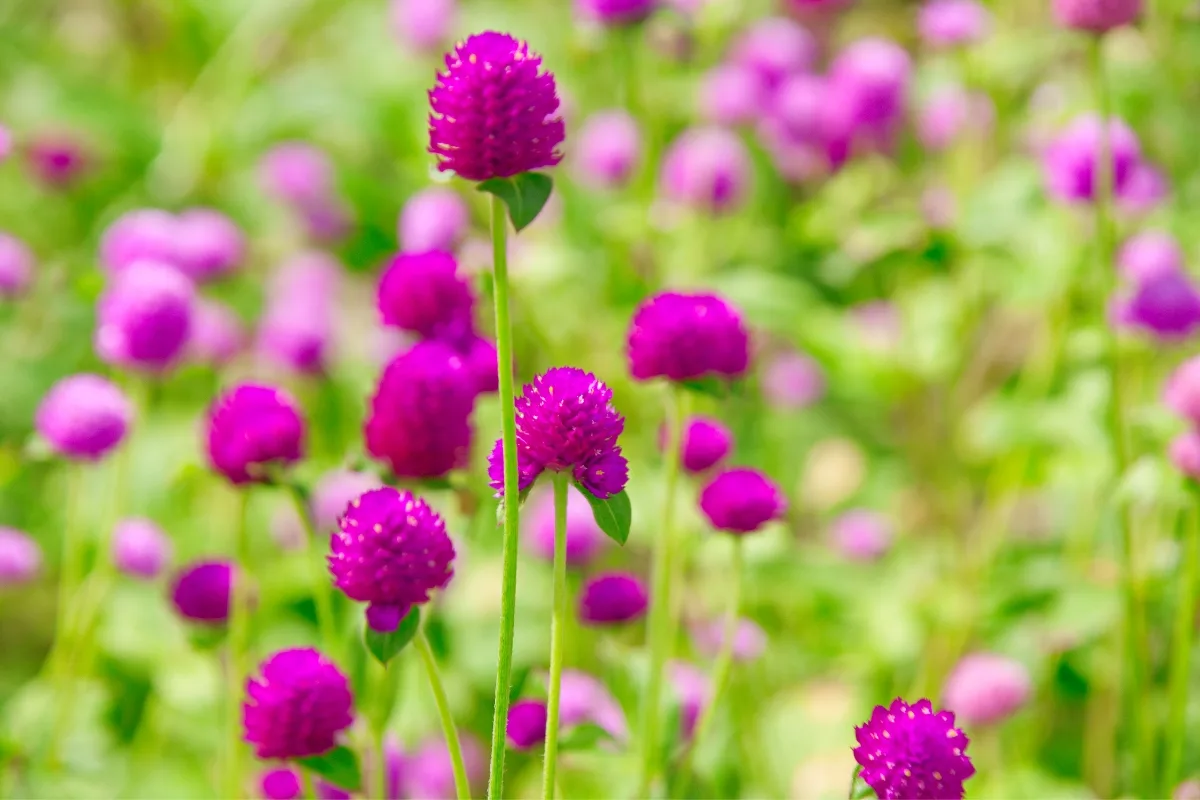 Space the plants according to their mature size, giving large varieties more room and spacing dwarfs closer together. However, if you want to harvest lots of fresh-cut flowers from larger cultivars, you can plant them at a 6 to 8-inch spacing to force them to grow taller stems.
Gomphrena contrasts nicely with other annuals in landscape borders or xeriscape gardens. Consider planting it with marigolds, salvia, and alyssum or in mass plantings. You can also grow it in containers.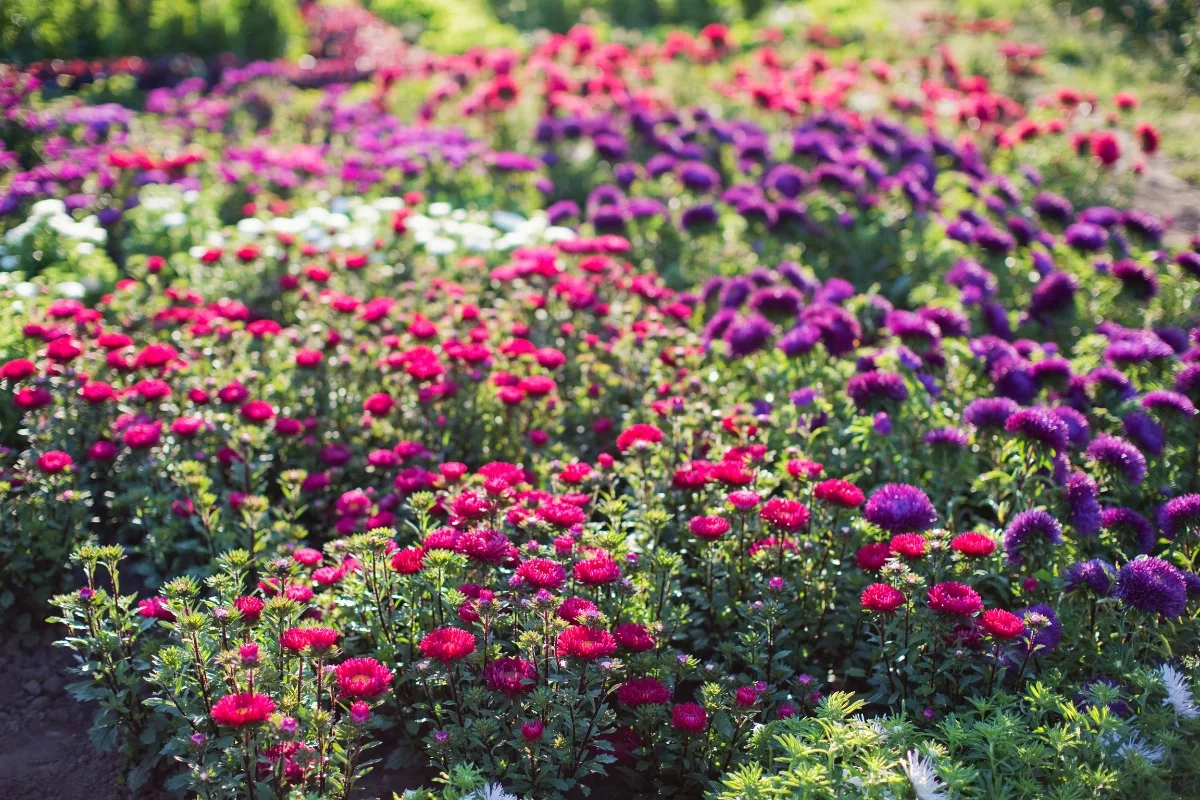 How to care for gomphrena
Gomphrena plants easily tolerate dry conditions but might need water in scorching weather. However, they do not need much fertilizer, especially if you add some compost to the soil at planting time.
The foliage is hairy, making dirt cling to it, so mulch around the mature plants to keep them tidy. Some tall varieties might need staking, but most do fine without support.
Gomphrena is a cut and come again plant, so harvest flowers frequently to keep the blooms coming. If you want to dry flowers for potpourri or dried flower arrangements, hang them upside down in small bunches in a shady place with good air circulation until they are dry.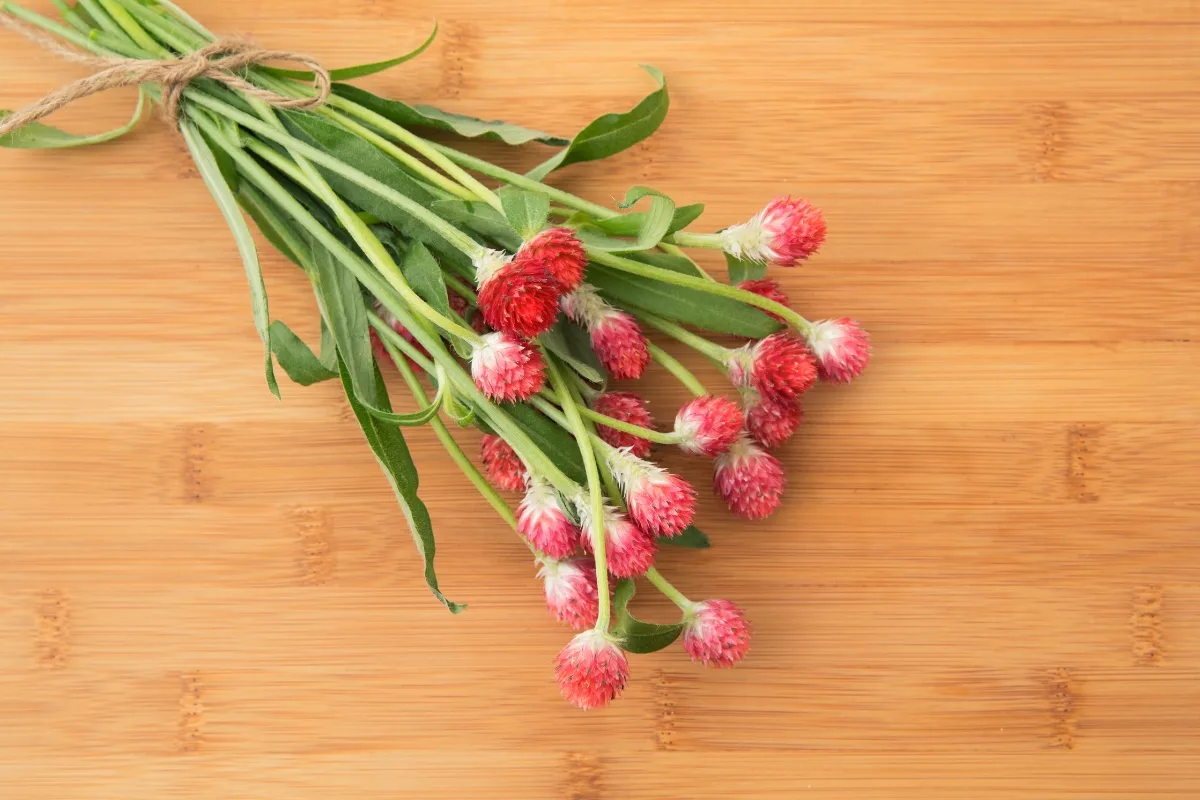 Gomphrena has few pests, although it can get powdery mildew and fungal diseases if planted in a damp area. Avoid this problem by planting them in full sun and fast-draining soil.
---
So if you're looking for a way to add some color and life to your garden this season, why not give growing gomphrena from seed a try?
Check out these other sun loving flowers to start from seed!